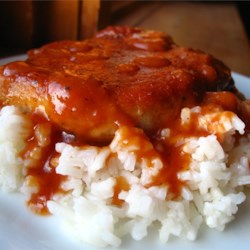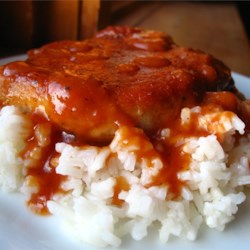 Cola Pork Chops
Ingredients
1 cup ketchup
1 cup cola-flavored carbonated beverage
2 tablespoons brown sugar
8 pork chops
salt and pepper to taste
How to cook?
Preheat oven to 350 degrees F (175 degrees C).
Mix together the ketchup, cola and brown sugar.
Place pork chops into a baking pan and pour cola mixture over, coating well. Sprinkle with salt and pepper.
Bake for about one hour depending on the thickness of the pork chop.
Subscribe to get daily recipes right to your inbox